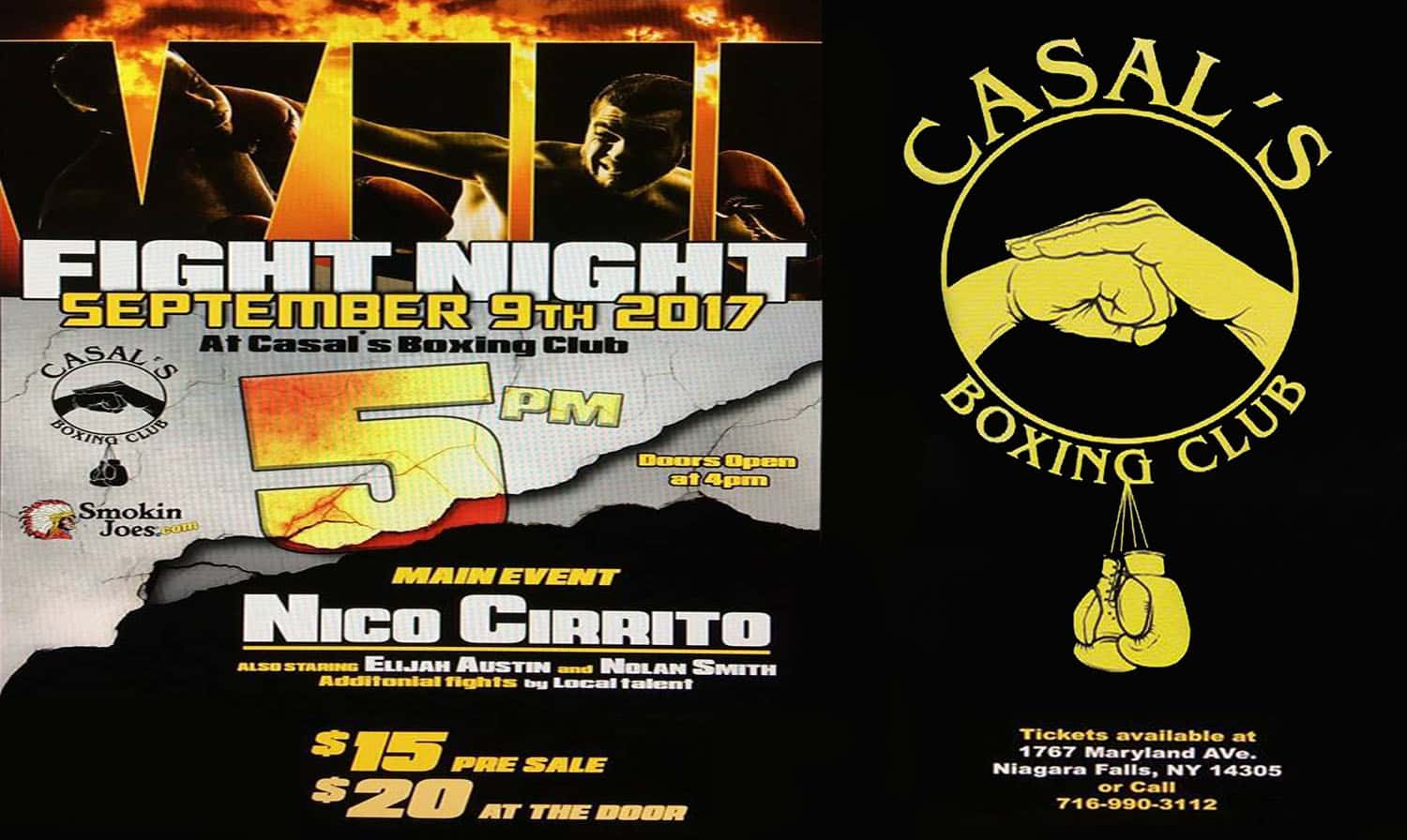 Fight Night VIII Sept 9th 2017 – 5pm
Time to get excited Fight Night VIII is just around the corner.
Main Event: Nico Cirrito
Also staring Elijah Austin and Nolan Smith
Additional fights by Local Talent. 
Fight Night VIII is shaping up really nice so far we have five girl fights and many open seniors it should be a blast!
Fight Night VIII tickets are in and ready for sale $15.00 stop by 1767 Maryland Ave.
during Gym hours..
They go fast..
VIP seats available. $50ea, includes food and drinks. Seating in tables of 6.
Now these Fight Shirts are Awesome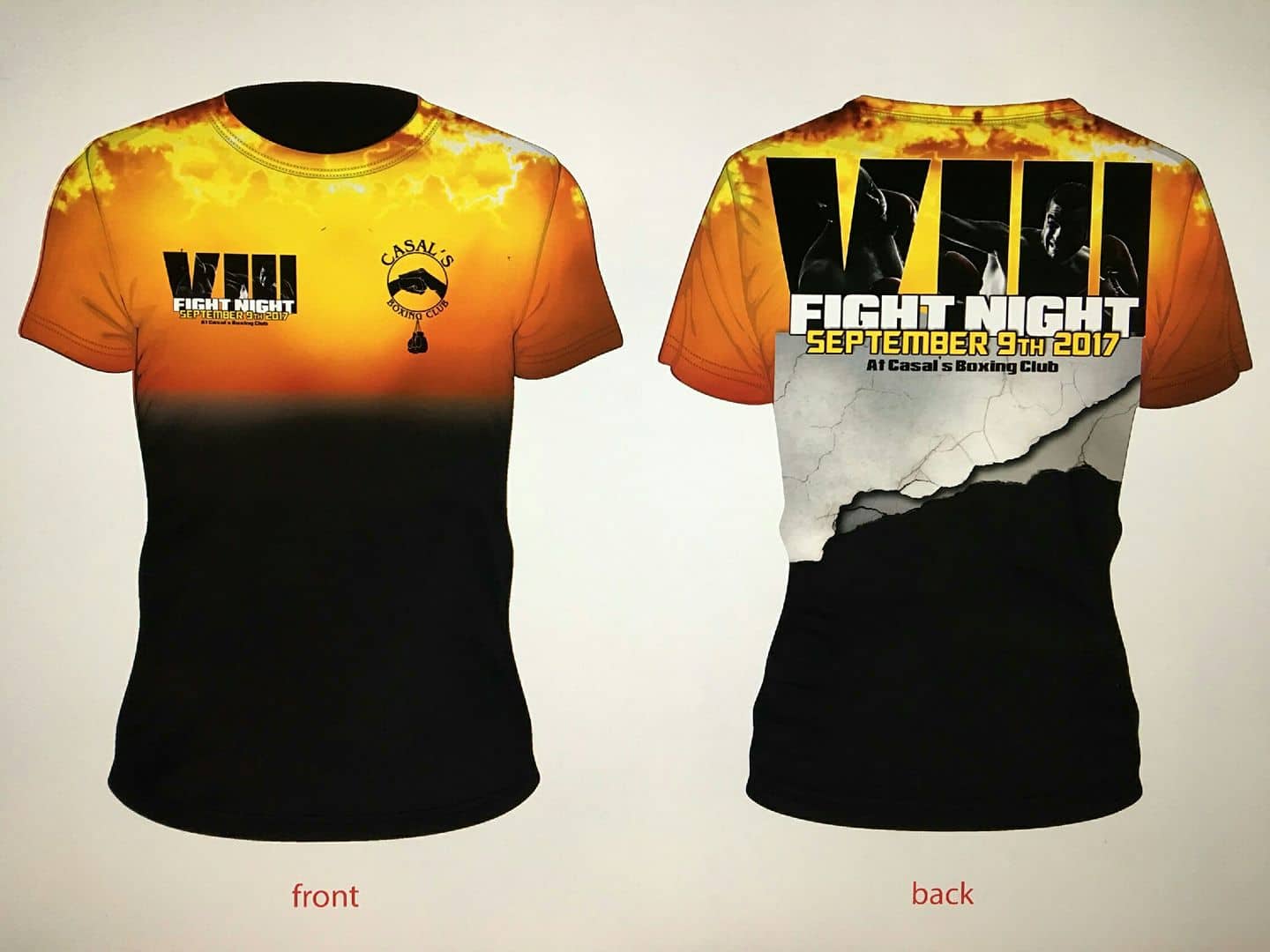 Available at
Casal's Boxing Club
1767 Maryland Ave Niagara Falls, New York 14305